Tyne Cot Cemetery Passendale
The name Passendale is indelibly etched on the collective consciousness of Great-Britain and her Commonwealth. During the Third Battle of Ieper (1917) the British Army lost nearly 300.000 men to capture this ruined village 'Passion Dale' - the valley of suffering. The cost in human life to achieve this 'victory' is all too evident in Tyne Cot Cemetery, the largest British war cemetery on mainland Europe.
Originally, 'Tyne Cot' was a strong point in the German Flandern I Line capture in October 1917. A cemetery of 340 graves quickly grew up around this bunker - men who had died in the aid post or nearby.
Between 1919 and 1921 the specialized 'Exhumation Companies' brought in many thousands of bodies from the surrounding battlefields. Only 3.800 of the victims could be identified by name.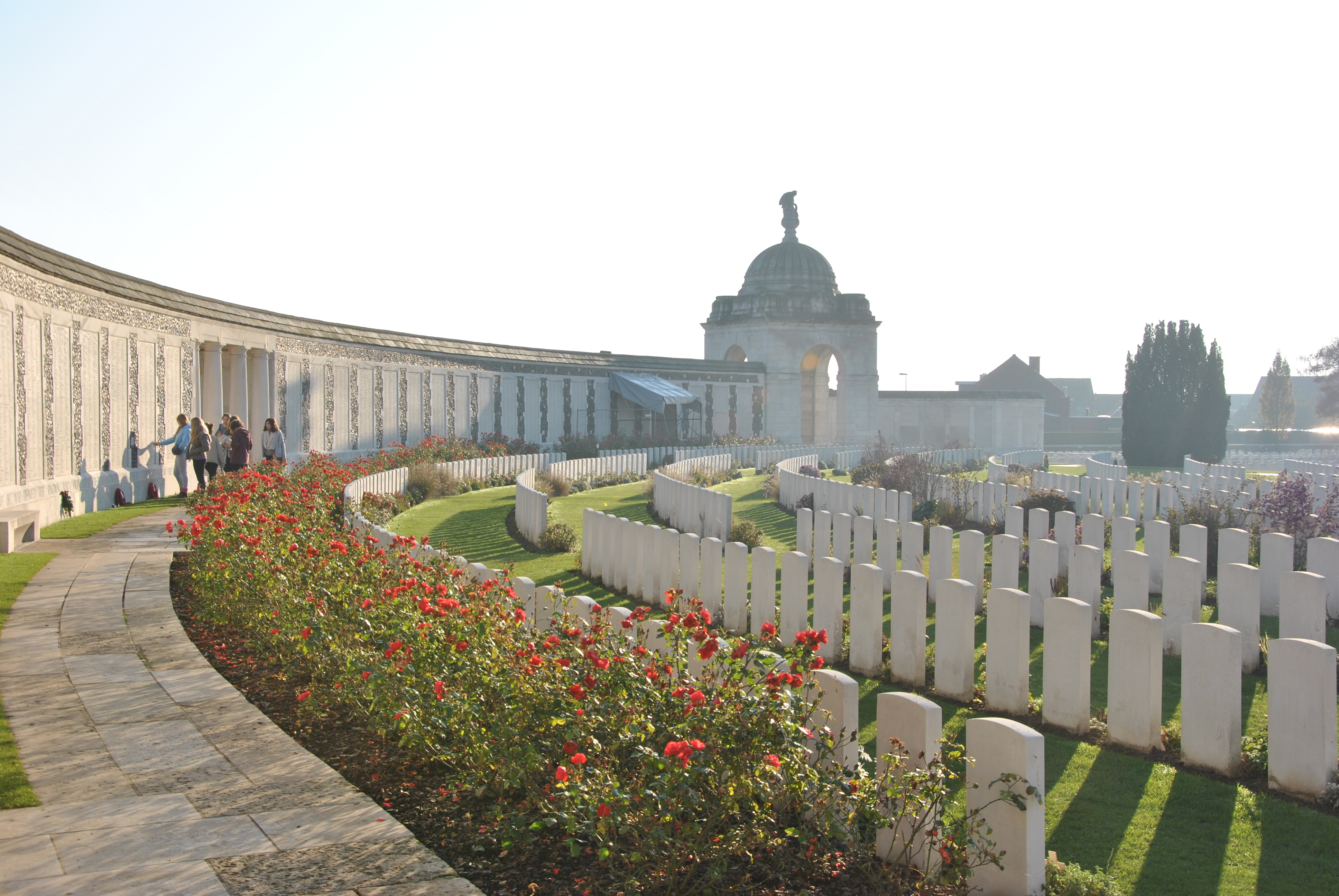 The cemetery - which also contains a memorial to the missing - was designed by Sir Herbert Baker and was inaugurated in 1927. 11.956 soldiers of the Commonwealth are buried here, together with a number of German prisoners-of-war who died in Allied hands. The screen wall at the back of the cemetery commemorates a further 34.957 missing soldiers who died after 15 August 1917. The more than 55.000 missing who died before this date are honoured by name on the Menin Gate Memorial in Ypres.

The uniform headstones are made of white Portland stone, as are the impressive Cross of Sacrifice, with its bronze sword, and the altar-like Stone of Remembrance. At the specific request of King George V, the Cross of Sacrifice was constructed above a German bunker captured on 4 October 1917, which later served as an aid post.
Vijfwegestraat - Passendale
The visitor's centre is open daily from 1 february to 30 November from 10h to 18h. The cemetery remains open every day.
Commonwealth War Graves Commission: www.cwgc.org